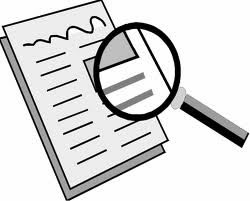 ON-SITE INSPECTION REPORT
With your best interests in mind, my reports are produced on location offering full transparency. The advantage of on-site reporting is that you are fully aware of the process and problems that may arise immediately after the inspection.
I walk my clients through each inspection from the interior to the exterior assessing everything from roofing and plumbing to electrical and structural components of the property. As I record each item, I will keep you abreast of what I observe. If a question should arise as they often do, I am there to address your concerns straight away.
Inspections are typically a minimum of two and a half hours, but vary in terms of length and complexity. Even if you are unable to make it to the inspection my reports are designed to be easy-to-understand and detailed so that you gather a complete picture of your investment. I am also happy to review the report with you at any time over the phone or in person.
Our home inspection reports typically cover the following items and more.
Foundation, Basement, and Under-floor Areas

Foundation system
Floor framing system
Under-floor ventilation
Foundation anchoring and cripple wall bracing
Wood separation from soil
Insulation

Exterior

Surface grade directly adjacent to the buildings
Doors and windows
Attached decks, porches, patios, balconies, stairways, and their enclosures
Wall cladding and trim
Portions of walkways and driveways that are adjacent to the buildings

Roof Covering

Covering
Drainage
Flashings
Penetrations
Skylights

Attic Areas and Roof Framing

Framing
Ventilation
Insulation

Plumbing

Water supply piping
Drain, waste, and vent piping
Faucets and fixtures
Fuel gas piping
Water heaters
Functional flow and functional drainage

Electrical

Service equipment
Electrical panels
Circuit wiring
Switches, receptacles, outlets, and lighting fixtures

Heating and Cooling

Heating equipment
Central cooling equipment
Energy source and connections
Combustion air and exhaust vent systems
Condensate drainage
Conditioned air distribution systems

Fireplaces and Chimneys

Chimney exterior
Spark arrestor
Firebox
Damper
Hearth extension

Building Interior

Walls, ceilings, and floors
Doors and windows
Stairways, handrails, and guardrails
Permanently installed cabinets
Permanently installed cook-tops, mechanical range vents, ovens, dishwashers, and food waste disposers
Absence of smoke alarms
Vehicle doors and openers